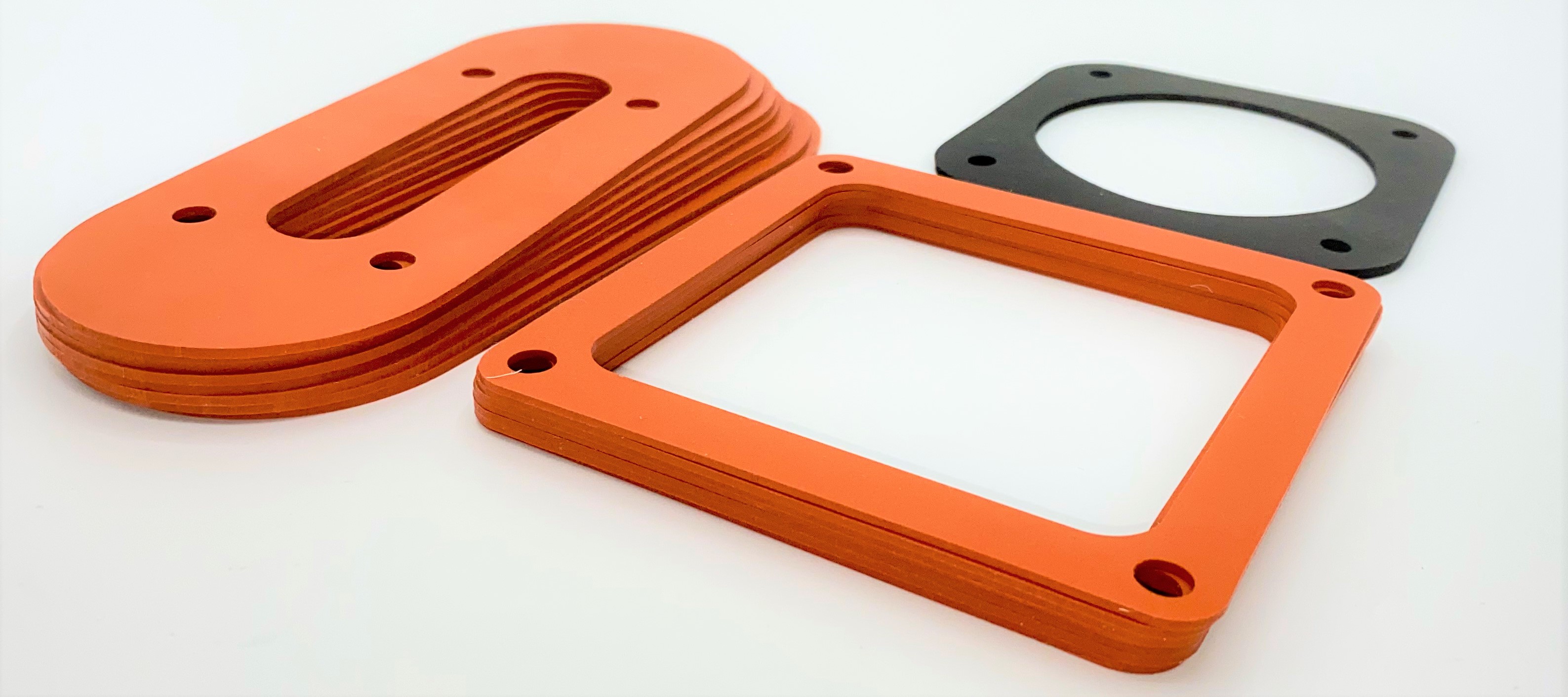 Rubber Gaskets
---
Gaskets and Seals made from Auburn Solid Rubber Gaskets
Auburn Manufacturing Company manufactures custom gaskets and seals using various solid rubber gasket materials including Neoprene, Nitrile (BUNA-N), EPDM, SBR, Natural (Gum) Rubber, Cloth Inserted (CI) Rubber, Viton, White FDA Rubber, MIL SPEC Rubber, Red Rubber, Butyl, Silicone Rubber and Polyurethane (Urethane).
Within each category there are numerous hardnesses (durometers), thicknesses, colors, densities, tensile strengths, elongations, compression sets, temperature ranges, physical/chemical resistance properties, etc. to choose from. Adhesive backings are also available.
Auburn inventories the full range of elastomeric compounds for every conceivable application for any volume requirement ranging from the small sample/prototype stage up through production quantities in the millions. Auburn's Manufacturing Techniques include state-of-the-art die cutting/stamping, water-jet cutting, lathe-cutting, molding and extrusion.
For quick, no-obligation quotes, engineering/design advice, sample requests and/or material recommendations, please contact an Auburn Customer Service Representative via email, phone or fax. Most quotations are usually completed in 1 to 2 days following receipt of your information, prints or specifications.